Classes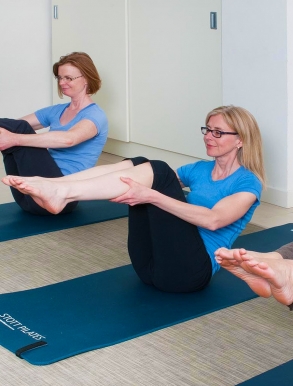 Apparatus classes, Private and Semi-Private classes are held at Josie's well equipped Studio located between the Bath Road and The Park, just a short distance from the centre of Cheltenham.
Within this bright and modern space you will find a Rehab Reformer with Upright Frame, a Stability Chair and Pilates Arc as well as numerous pieces of small equipment such as Foam Rollers, Gym Balls, Rotation Discs and many more.
Clients are taught separate exercises which are selected to address their specific needs. Each person works on thier own programme at pace to suit them with Josie closely overseeing to ensure they are perfoming the movements safely and correctly.
Matwork classes are held at Church House, Painswick Road and at Cheltenham Pilates and Yoga, Sherborne Place (behind The Beachwood Centre). Class sizes are restricted to a maxmium of 10 people.
All these classes are by appointment only and run weekly during school term time.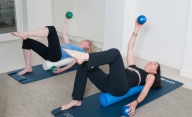 Matwork
These are hour long classes consisting of flowing exercises which focus on improving muscle tone, flexibility and core strength. Some small equipment such as balls and bands are often used to add resistance.

A variety of levels are offered from beginners to advanced. These classes are suitable for all age groups depending on ability and spaces.

Matwork classes are sold as blocks of approximately 6 week courses and it is necessary to sign up for a full course even if you are unable to make every class.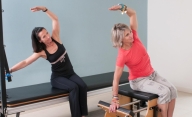 Equipment Classes
These classes are taught in a bright and modern setting with the use of specialised Pilates Apparatus including a Rehab Reformer and Stability Chair as well as small equipment such as the Pilates Arc, Gym Ball and Foam Rollers. The Pilates Apparatus work with a range of pulleys and springs to provide resistance and support to challenge and assist the body.

A maximum of 3 people per class.